Electric Air Bag Compression Massage Mattress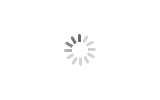 Electric Air Bag Compression Massage Mattress
Electric Air Bag Compression Massage Mattress with Vibration and Twist Massage,Adjustable Pillow Height by Verclo,Full Body Massage Mat for Sofa Bed Floor Home Office Couch,Neck and Back Massager,Pressure Massage Pad
4 Functions & 3 intensities- The body massage mat combines compression and vibration to help you eliminate fatigue. 4 massage zones for your choices: neck, upper back, waist, and hips. The 7 functions modes with 3 intensities release your stress and relieve muscle pain.
Airbag Traction - The massage cushion with 7 pressure nodes. It likes you are doing the yoga easily, gently massaging your neck. It pushes up your back and waist by airbag traction, relieve your body fatigue and stress. The full body massage pad with 3 3 levels of intensity, L, M, and H.

Vibration Massage Pad- The body massage pad provides a comfortable vibrating massage, help ease muscle tension, and stress, and promote blood circulation for your hips.
Twisting & Stretch & Flow & Energize - It is massages your neck, back, and lumbar by traction. It shows s-shape massage modes (twist your neck and waist simultaneously by pressure), which is a new massage way. It is stretching your back and lumbar by pressure, relieving your body pain and fatigues, and relaxing your muscle tense.
Adjustable Height - The body massage mat is adjustable for the neck height. it is suitable for the whole family. The body massage mat is a perfect gift for Christmas, Mother's Day, Father's Day, Thanksgiving, Easter, Hollywood, Birthday, New Year for mom, dad, grandpa, grandma, uncle, aunt, sister, brother, friends, etc.