Smart Eye Massager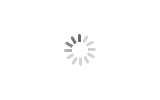 Smart Eye Massager
intelligent eye massagerIntegrated Airbag compression and gentle heat, you can enjoy. Plus, 3 kinds of natural sounds soothes your mind.
Smart Eye Massager Supporting with Type-C USB cable for charging battery.
If you're experiencing sore, tired eyes due to long work hours, you gonna refresh the eyes.
It's an effective way to relieve eye strain by refreshing massage on the acupressure points.
To do eye massage, becomes simple now.
Just take a break, and put on this Smart Eye Massager, a pleasant journey starts.