Discover the Benefits of a Handheld Neck and Shoulder Massager
30-06-2023
In the fast pace of modern life, it's no surprise that many of us suffer from muscle tension and stress, especially in the shoulder and neck areas. The good news is that relief is now available simply by using a handheld device. Popular for their ability to provide targeted, on-the-go relief, handheld shoulder and neck massagers offer a convenient solution for soothing sore muscles and promoting relaxation. In this article, we explore the benefits and versatility of handheld shoulder and neck massagers, and how they can be your go-to tool for tension relief and recovery.
Convenient and portable:
The handheld shoulder and neck massager is designed with portability in mind, allowing you to enjoy the benefits of massage anytime, anywhere. Lightweight and compact, these devices fit easily in your bag or luggage, making them ideal for travel, work or at home. With a handheld massager, you have the flexibility to target specific areas of discomfort, whether you're sitting at your desk, on a long road trip, or relaxing in the comfort of your own home.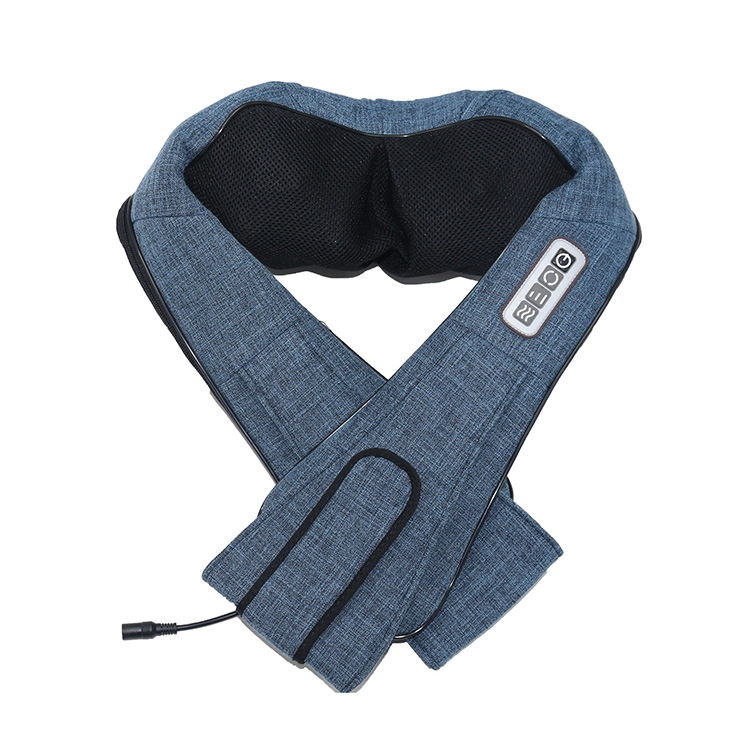 Targeted Muscle Relaxation:
One of the main advantages of a handheld shoulder and neck massager is its ability to provide targeted muscle relief. These devices feature rotating massage nodes or balls that mimic the kneading and rolling motions of professional massage techniques. You can use the massager to apply pressure to specific trigger points or knots to help release tension and relieve sore muscles in the shoulders, neck and upper back. This targeted approach allows for personalized and customizable relief, ensuring you address your unique areas of tension.
Multifunctional Massage Techniques:
Handheld shoulder and neck massagers often come with a variety of massage modes and intensity levels, allowing you to choose the technique that best suits your needs. From gentle kneading to energizing shiatsu massage, these devices offer a variety of options to suit your preference and comfort. Additionally, some models feature heat therapy, which provides soothing warmth to further relax tense muscles. With adjustable settings, you can easily adjust the massage experience to your desired intensity and warmth.
Reduce stress and relax:
Regular use of the handheld shoulder and neck massager can help reduce stress and promote overall relaxation. Rhythmic massage movements stimulate blood circulation, helping to relieve muscle tension and improve the flow of oxygen and nutrients to targeted areas. In turn, this can bring about a sense of calm and well-being, reduce stress levels and promote a more balanced state of mind.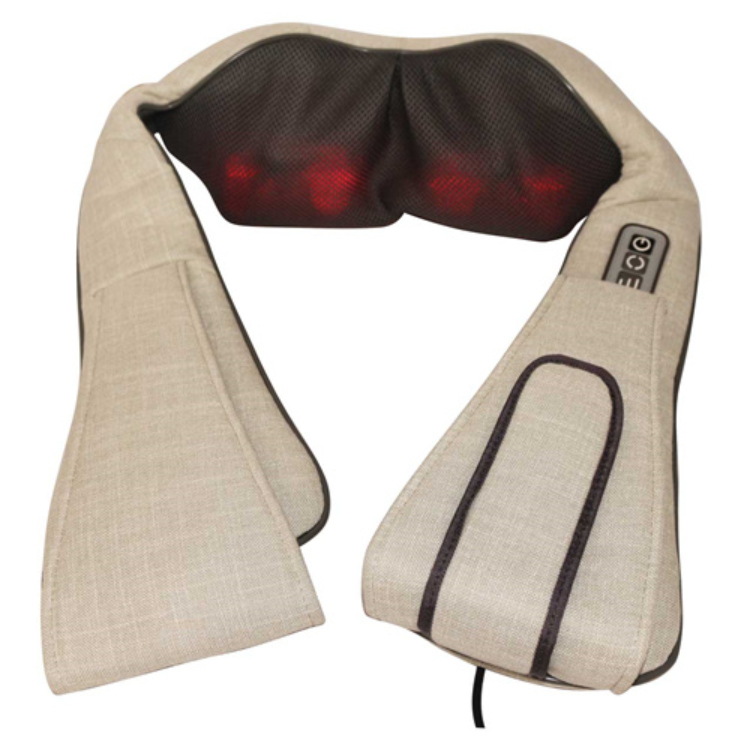 Cost-effective solution:
Investing in a handheld shoulder and neck massager is a cost-effective alternative to frequent visits to a professional massage therapist. While nothing can replace the expertise of a trained masseuse, handheld massagers offer a practical and affordable way to incorporate massage therapy into your daily routine. You can enjoy the benefits of a massage anytime, without the cost or time constraints associated with an appointment.
The handheld shoulder and neck massager provides a versatile and convenient solution for relieving muscle tension and promoting relaxation. These portable devices allow you to experience the benefits of targeted massage on the go, relieving your shoulders and neck when you need it. With their versatility, adjustable settings, and portability, handheld massagers offer a convenient and cost-effective option for incorporating self-care and relaxation into your daily routine.