Company's new hand-held massager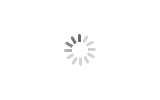 Company's new hand-held massager
The product is very easy to use and carry, the use of the scene and massage site comprehensive.
New hand-held massager, size 35*10mm easy to carry.

Massage mode and intensity optional.

Massage parts can be done all parts of the body.

Massage method can be held and lying on it, very convenient.