Deep Tissue Full Body Handheld Massager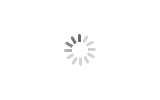 Deep Tissue Full Body Handheld Massager
【POWERFUL AND ADJUSTABLE】 There are 6 speeds available different groups from various scenarios. High speed gives you robust power while low speed brings you an experience of low noise. Rated speed ranges from 900rpm to 3200rpm.
【FUNCTIONALITY】 There are 4 shapes of interchangeable heads available for consumers, including round head, U-shaped head, cylindric head and flat head. All these heads cover almost every part of human's body.
【LIGHTWEIGHT & POWERFUL BATTERY】 A net weight of 0.5kg and a battery of 2500mAh bring you convenient portability and long standby time.
【EASY TO USE】 Simple design and light weight is very friendly to consumers as it is easy to use and carry around. One single button with combination of click(changing speed) and long press(powering on/off) is the only operation.
【ONE YEAR WARRANTY】 If you have any questions within 12 months, our 24 hours support will be right here at your service!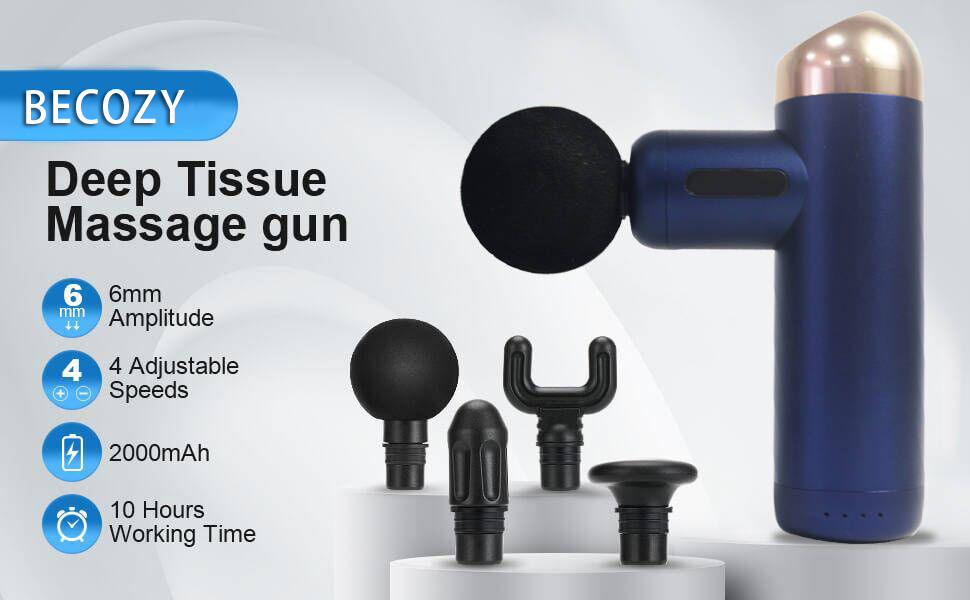 Deep tissue massage gun with 4 features and 4 interchangeable heads.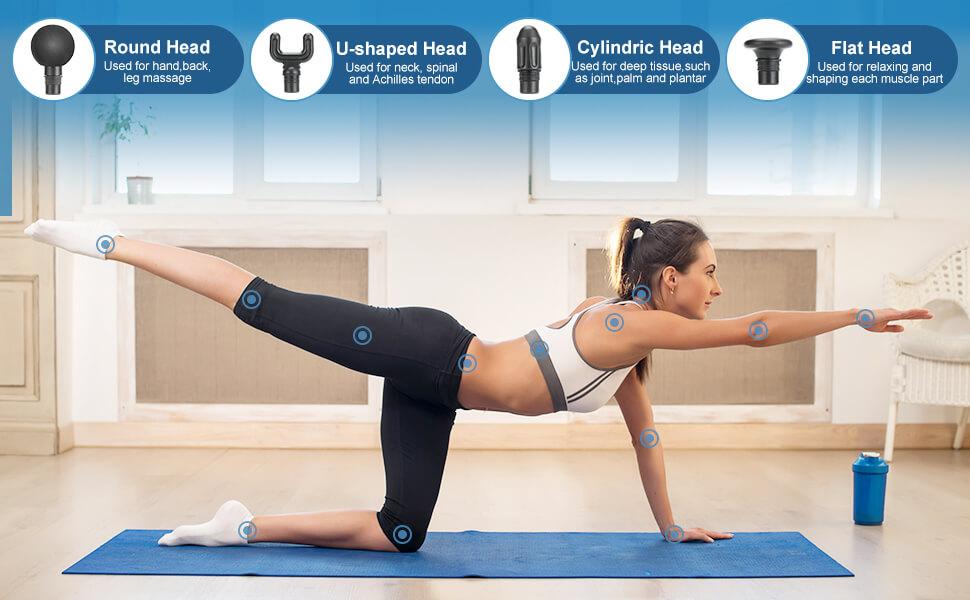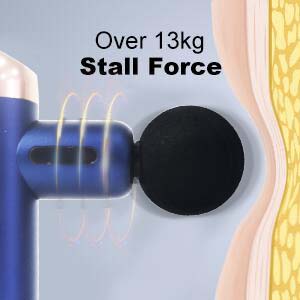 Powerful motor provides robust stimulation to muscle.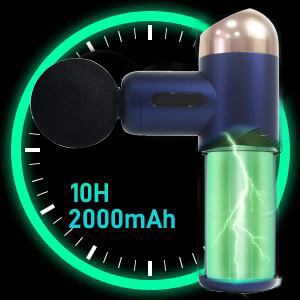 Up to 10 hrs of use with one single charge.
Compact design and brushless motor make its usage quiet.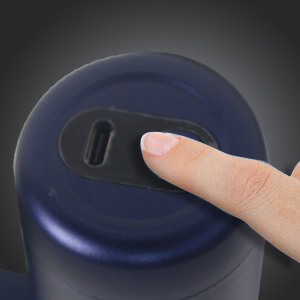 One single button makes it easy to use.