Rechargeable Neck And Shoulder Massager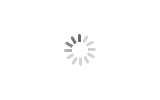 Rechargeable Neck And Shoulder Massager
Becozy

China

30-45 days

1000 pcs/ day
About this Rechargeable neck and shoulder massager:
Wireless Massage Machine - The neck massager is powered by a rechargeable lithium-ion battery and does not need to plug in during use. A relaxing massage for up to 70-80 minutes on a single charge. it allows you to enjoy a relaxing massage anywhere
Kneading Shiatsu Massage - Hidden under the premium PU leather cover is a unique Shiatsu massage roller with 8 massage nodes. They can be rotated and squat along the tight stretch muscles, providing a deep tissue massage like the hands of a professional massager. 2 levels of shiatsu intensity for options.
Soothing Heat Therapy - The shiatsu massage pillow with infrared heat function offers smoothing warmth massage on your body for added comfort. The heat setting can be activated to soothe soreness and to relax muscles, and to enhance body circulation
Multi-Purpose Massager - Compact and ergonomically designed to better conform to body contours and effectively massage the area you need. The electric body massager can be widely used as a neck ,shoulder ,back massager, a thigh/leg massage or a foot massager
Easy To Use - The neck back massager is convenient and easy to operate through the smart integrated controls.This is the ideal best gift for father, mum, any your family memeber.
HEALING HEAT: If you're looking for a Shiatsu-style massage, look no further than this advanced infrared-light massager to sooth sore muscles all over your body. Legs, thighs, neck, shoulders and back are all equally easy to target so you can improve blood circulation and finally find relaxation.
ADJUSTABLE INTENSITY AND DIRECTION: For a highly targeted and comprehensive massage experience, this 3D Shiatsu back massager pillow has 3 intensity levels (low/medium/high) and travels in 2 directions, reversing direction after one minute to work all angles of your knots and muscles.
8 MASSAGE NODE: 8 nodes beats 2 heads—with 8 points of deep-tissue contact, you can be sure every sore spot will get the attention it needs. Reduce inflammation while improving blood flow for ideal healing and relaxation. Use at home, in the car or while traveling!
SAFE TO USE: You won't have to worry about overworking any areas of your body as we've included an auto-off function that triggers after 15 minutes to prevent burning in case you doze off while experiencing your relaxing massage.
Relax Anytime, Any Where!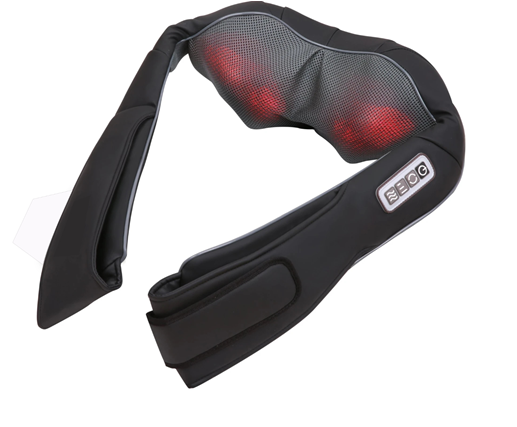 Ready to go anywhere, this neck and shoulder massager is wireless and fully portable thanks to the built-in lithium battery, which will last up to 2 hours of massaging on only 2.5 hours of charging.
8 Massaging Nodes

Get more points of contact than the masseuse, with 8 nodes to power through stubborn knots and everyday soreness. Target anywhere from your neck, shoulders, back, legs, arms, or thighs.

Ergonomic Design:

Easy-access button control lets you adjust your treatment without having to reach at awkward angles or take off the massager.

Auto-reverse Bi-directional Movement

Work every angle of your knots with the auto-reverse and bi-directional functions, which reverses movement every minute to keep stimulating your muscles.